Hardware
Developer Transition Kit by Apple.
As we all know that Apple is switching back to ARM chipsets for almost all their MAC's.
But for custom chips and architecture also means you have to make the currents apps compatible with Upcoming ARM-based computers.
As Apple promised that their ARM-based Upcoming CPUs will be industry-standard from both the Power and efficient side. Moreover, Apple also said as they plan to ship the first ARM-based IMac later of the year.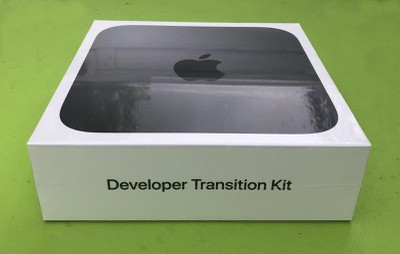 So apple started delivering a modified MAC mini with an A12Z chipset and 16GB of RAM to all those developers who applied for the "Developer Transition Kit" to develop and test their apps on a Mac with ARM-based architecture.
Apple said that it will continue to support and release new versions of macOS for Intel-based Macs for years and it also confirmed that it still has some new Intel-based Macs in development.