Antivirus software protects your files from viruses and scans them for malware. With an antivirus program, you can protect your computer from malware such as trojan horses, ransomware, adware, and spyware by providing customizable firewalls.
Must-have Features
The main function of antivirus software is to scan your device for malware and known malicious patterns, as well as to ensure your device's health. Additionally, you can check specific files or directories at any time, and the system does it for you automatically at predetermined intervals. You are notified immediately when an infection is detected and given the chance to have it cleaned automatically behind the scenes.
Keep your computer safe from the latest threats by installing an antivirus solution that can:
Malware, viruses, and ransomware are detected and blocked
Protect yourself from identity theft and fraud by blocking phishing and scams
Prevent you from clicking on dangerous websites and links
Check for any compromises of emails or other data breaches on the Dark Web
Password encryption protects your online accounts
Maintain the system to keep it running smoothly
Avast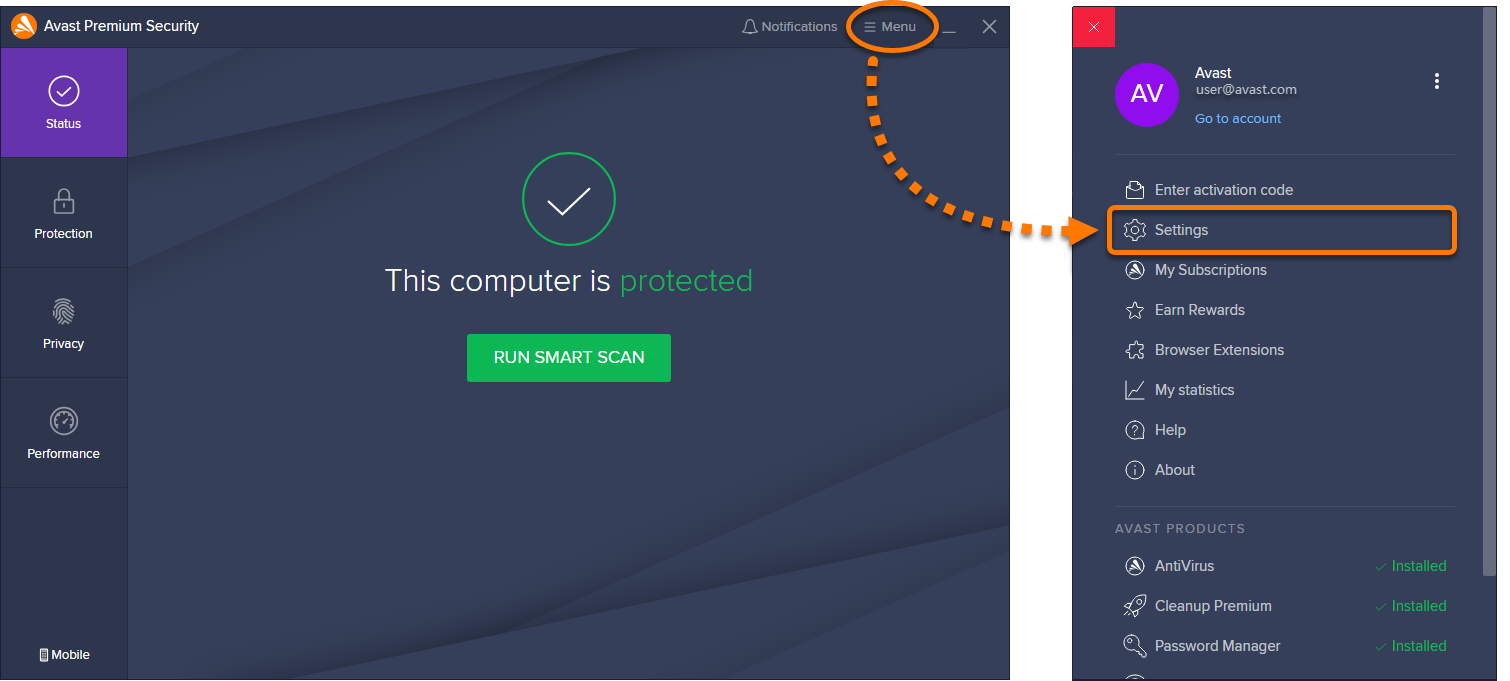 As far as free antivirus programs go, I think Avast is tops. This antivirus software is packed with features that even basic paid antivirus software does not offer. You can protect your computer's IP address and location over the Internet with Avast's free VPN. You can thereby prevent adware from tracking you or selling your browser history. Additionally, it includes a password manager that protects your usernames and passwords.
The automatic gamer mode is included in every Avast computer security program. Avast automatically adds known gaming sites to its gamer list and suspends all non-essential processes so you have full resources while playing. Including popup displays and other notices that might distract you. However, Avast will always keep a close eye out for any malware trying to find its way in.
The free version of Avast comes with a lot of ads that try to entice you to upgrade to a paid version.
Avast has many tools that Bitdefender does not have, which is the only reason this isn't the top pick. However, Bitdefender is very reliable and uses very few system resources During its execution, it will not slow down or drag. Bitdefender is the best, basic antivirus program if you're not concerned about using a VPN or password manager. It also has an automatic gamer mode.
Bitdefender
Bitdefender's malware detection is robust, and most threats are automatically removed from my computer without ever having to worry about quarantine folders. Bitdefender seems to know when a threat appears without having to double-check. Besides that, my computer barely notices any effect.
In addition to its free antivirus software, Bitdefender also has popup advertisements encouraging you to purchase its paid security software.
Avira
You get Avira's full suite for free in addition to the basic antivirus program. In addition to securing your online data, it scans your system for outdated software and other security holes that ransomware can exploit, and it blocks ads so you can enjoy your online experience. The application comes with a password manager, which protects your login credentials and helps you update 200 privacy settings, both on your computer and in your browser, to ensure that you are protected to the fullest extent.
Despite its simplicity, this program is not easy to install. Avira's suite of tools must be downloaded and installed individually. The first time you launch Avira, you see a list of the various tools and programs. If you click, you are taken to individual dashboards. It's easy to get lost with all this navigation. Furthermore, Avira caused some of the most noticeable slowdowns on computers, especially home computers, which are loaded with more applications than the relatively bare test machines.
Malwarebytes
Malwarebytes' free program isn't real-time antivirus software. Rather than preventing malware from entering your computer, Malwarebytes cleans up existing threats, including rootkits. With its extensive databases, it finds even the most elusive threats using these lists of known malware.
Malwarebytes shows you any threats it finds after each scan, which is quite thorough, and asks if you want them quarantined or not. If they are in quarantine, you have the option of having them permanently deleted from your computer or waiting a few days and having them securely deleted. Although Malwarebytes doesn't do much more than this, it accomplishes this impressively quickly.
The only other features of Malwarebytes are to collect and remove threats already present on your computer. Safe browsing, a VPN, or a system scanner are not included.
Sophos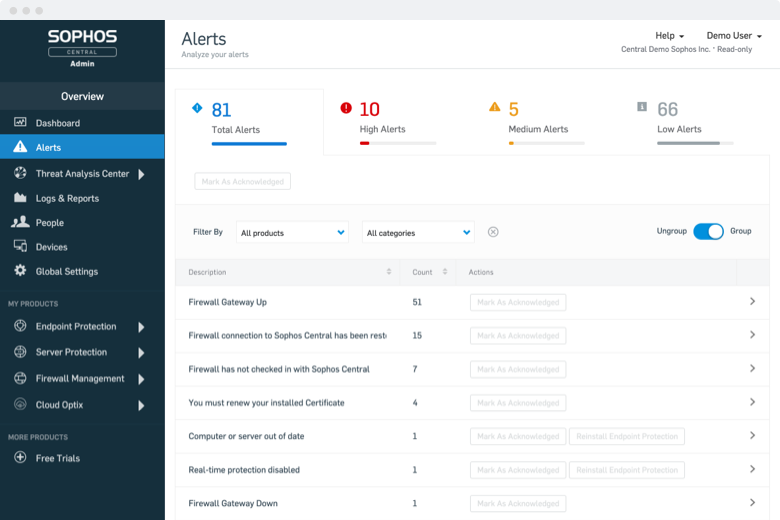 Sophos Home's best feature is its zero-day threat detection. It uses learning technology to understand characteristics found in known malware samples, compares these to potential threats, and stops them before they have been formally recognized or added to databases. Sophos also tags malicious websites and prevents malware from downloading online.
Sophos Home is decent enough, but I've always run into problems using it. Several of the Premium tools available when you first download the program are either scaled back or completely cut off once the initial, 30-day trial is done, and you're left with just the free version. However, the tabs and links to these features remain on the dashboard. Sophos isn't easy to figure out to use, either. Several of the tools, including the basic settings, redirect you from the dashboard to the Sophos website, where it takes some time to navigate where you need.
This antivirus program created a lot of drag on my computer when it was installing and during virus and system scans. There wasn't a lot I could do without getting frustrated, so I ended up waiting some time for the scans to finish before sending out emails, navigating the web, or completing work assignments. Overall, Sophos Home, though free, frustrates me enough not to want to use it or recommend it.